And what's more in the heart of Europe - in Naples!
What more could you want?
Just enjoy the magical moments, and try to stretch them for life ...
Well, a bit of a typical Italian ...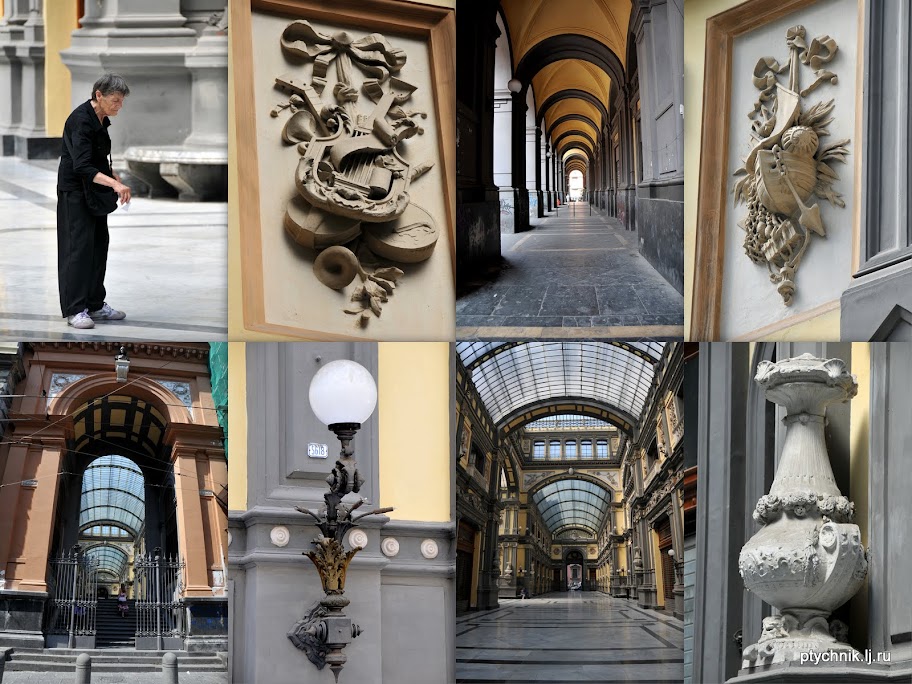 This is my beautiful wife .
Like any normal person - she quickly got used to the Neapolitan earth, and it came back, and confidence and a smile and good mood ...
And it's - bust the Italian poet or artist.
In this blessed country and those and others at all times been in abundance.
All and not remember ...
But this I say so ...
In fact - everyone knows who the Vittorio Emmanuel II.
The first king of united Italy.
Corner of the house.
Always pay attention to them ...
Well - as I said, good, fun and full of energy ...
My wife (if someone does not know or had forgotten - her name is Mary) is very critical of their appearance.
And it is in vain.
Because it is a beauty.
Every day I remind her about it.
Many times.
Enters the picture.
Above the arch - our old friend.
Vittorio Emmanuel II.
The beauty of something hard to outshine.
Even passers-by sweaty guy ...
However, without a man is much better ...
And here I was rushed into a languid look.
As my eyes met with (most full of good feelings) - my wife suddenly wakes affection for her husband, she grabs the camera ...
And here.
I also stayed in the centuries ...
Of course, around - very often the beauty ...
Here, you and a fantastic lighting ...
And the decor ...
Elderly people.
Coat of arms of a united Italy.
And a lot of cherubs ...
They are near the ceiling ...
Busy with garlands of roses ...
While they do not spoil.
Registration, as always in Italy - elegant and tasteful.
Stucco tells us about the various manifestations of social ...
Sailing ...
There are a lot of ...
Art ...
And more ...
In short - go for this gallery is easy and pleasant ....
And on this - and even more so.
As a complement, in the following positions - video sketches of the galleries in Naples ...
to be continued ...
--
You received this message because you are subscribed to the Google Groups "kl-bogel" group.
To post to this group, send email to kl-bogel@googlegroups.com
To subscribe or unsubscribe at
http://groups.google.com.my/group/kl-bogel/subscribe
For more options, visit this group at
http://groups.google.com/group/kl-bogel?hl=en
Sebarang email pertanyaan, hantar kepada abangmod@gmail.com