Today's Pictures:
* Someone searches for gold in a landfill yarn;
* Someone is lying on a bed of nails in protest;
* Someone knows that the lotus leaves - an excellent alternative to an umbrella ...
... And much more.
(12 photos total)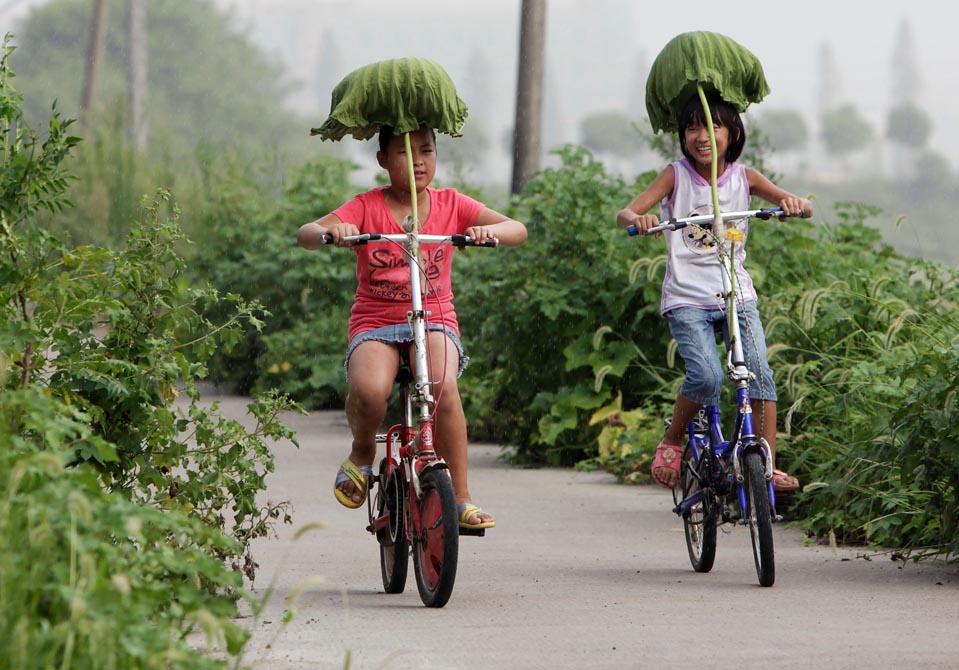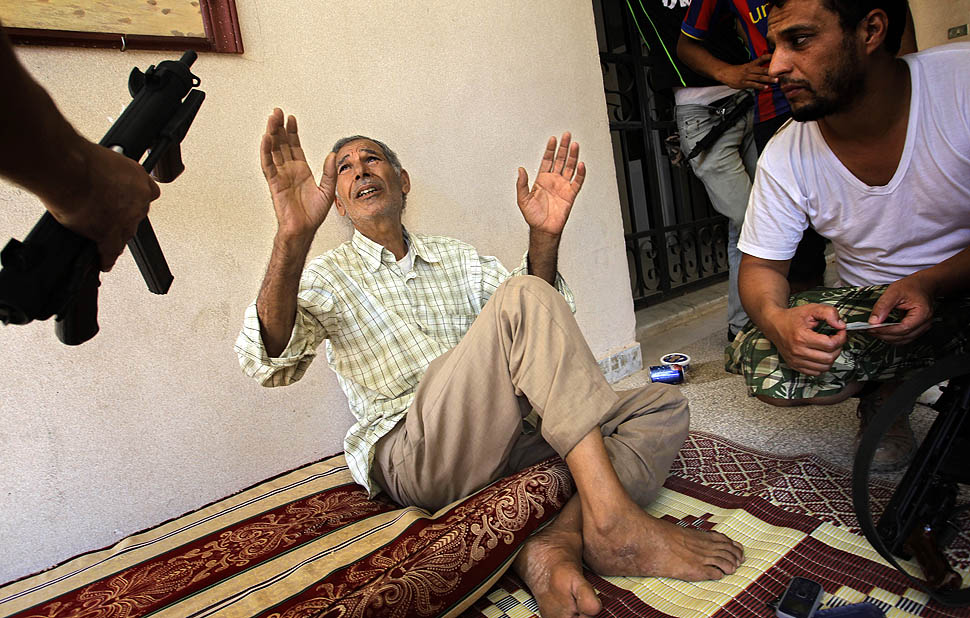 1. The rebels questioned a supporter after his arrest Gaddafi in Tripoli. (Sergey Ponomarev / Associated Press)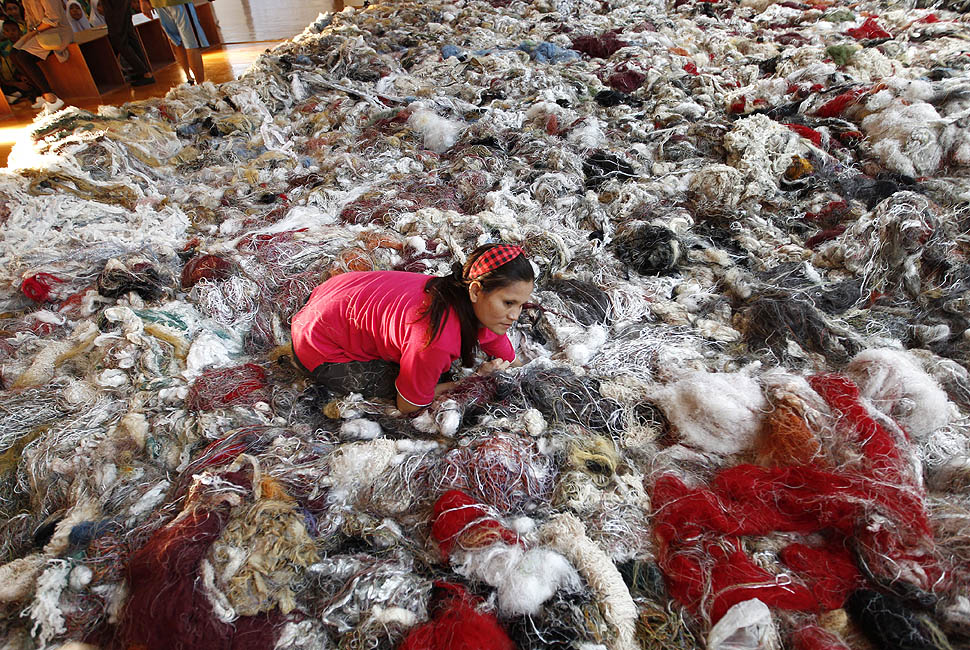 2. Taika is looking for a gold chain on the floor, littered with fur and yarn. This - the installation titled "Dump the yarn," the Thai artist Surasi Kusolvonga. "Landfill yarn" - part of an interactive art installation, visitors can pick up yourself which any gold jewelry, created by the artist, if they can find them. (BARBARA WALTON / EPA)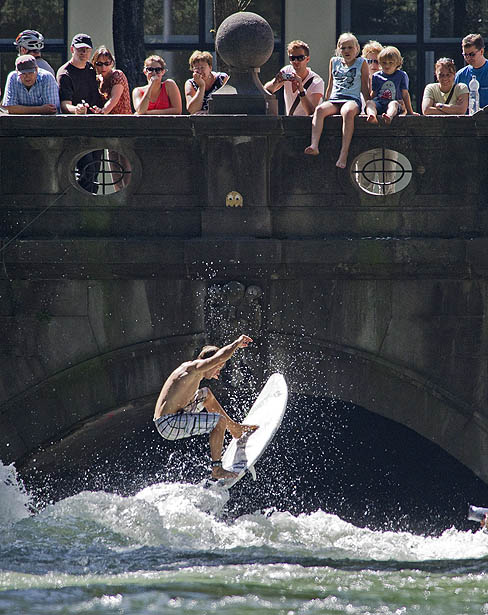 3. Spectators look at the surfer in the rapid waters of the River Isar. (PETER KNEFFEL / AFP / Getty Images)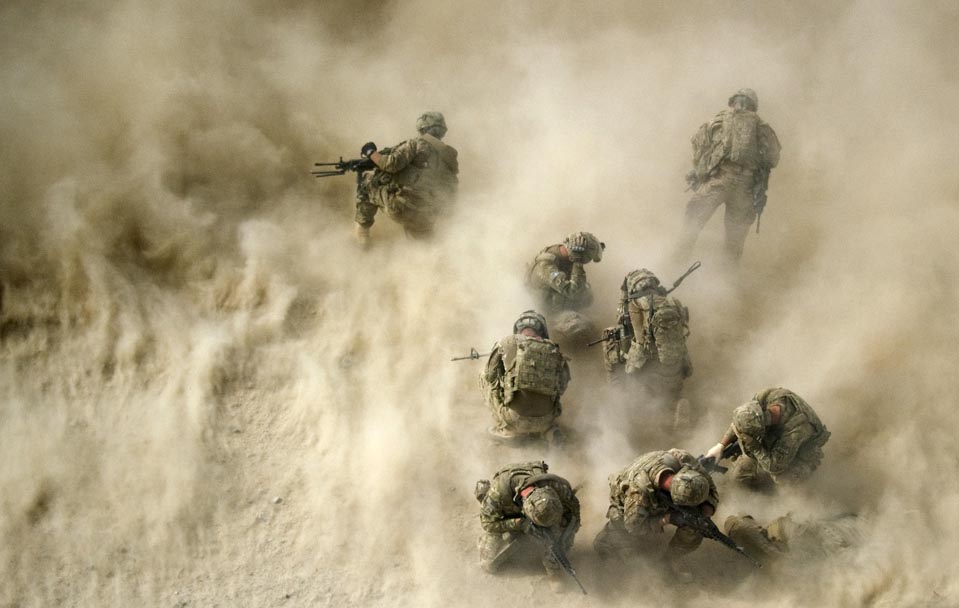 4. The soldiers are covered by sand and dust raised by the helicopter, which took away their wounded comrade to a hospital in Kandahar. The explosion homemade landmine wounded three soldiers. (Johannes Eisele / Agence France-Presse/Getty Images)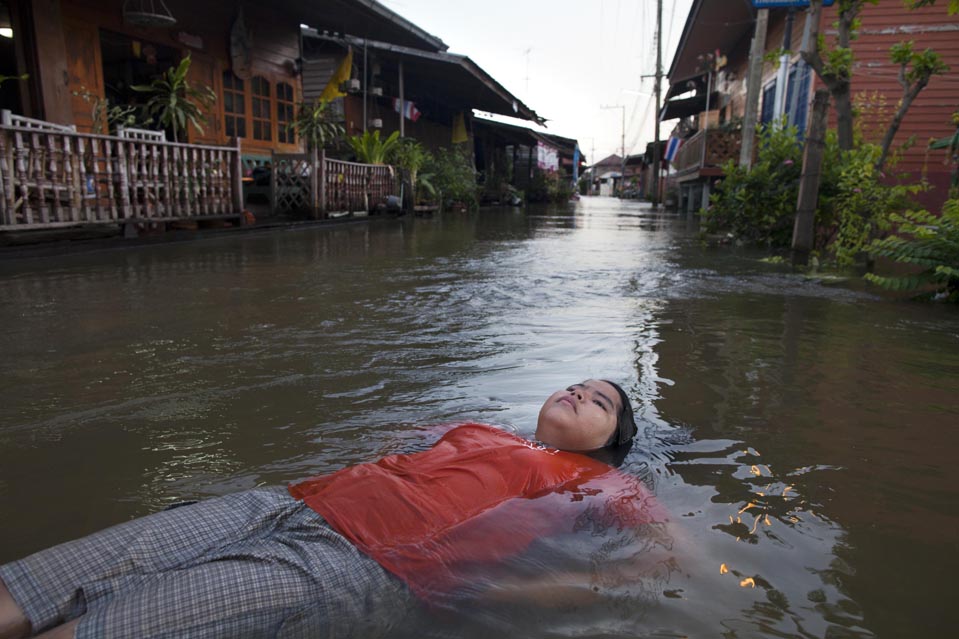 5. 13-year-old Rattanaporn floating in a flooded street near his home in Phinchite, Thailand, where a river overflowed its banks went on Yom, which killed dozens of people. (Paula Bronstein / Getty Images)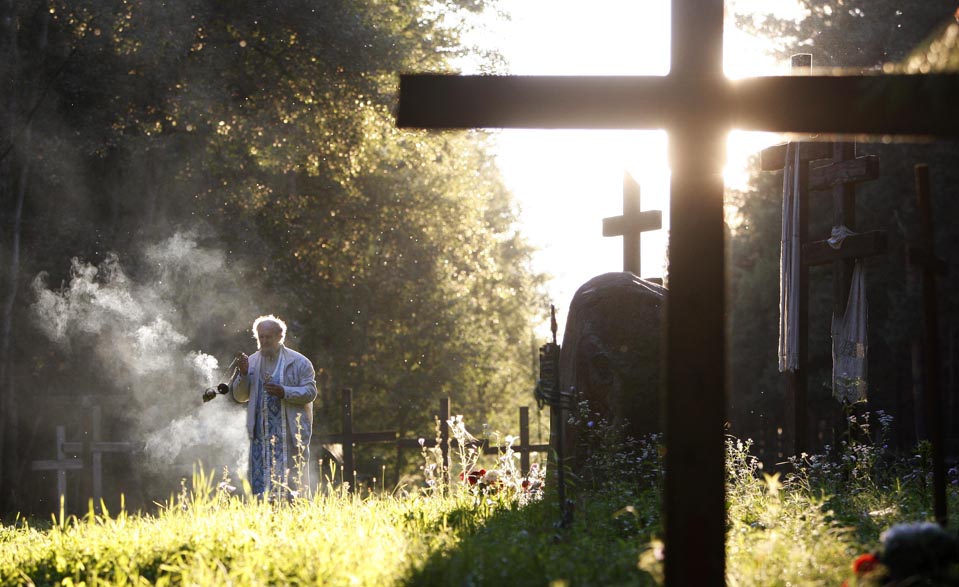 6. Orthodox priest conducts the service at the burial site of victims of the Stalinist regime. People gathered in Kurapaty near Minsk to commemorate those shot in the 30s. (Vasily Fedosenko / Reuters)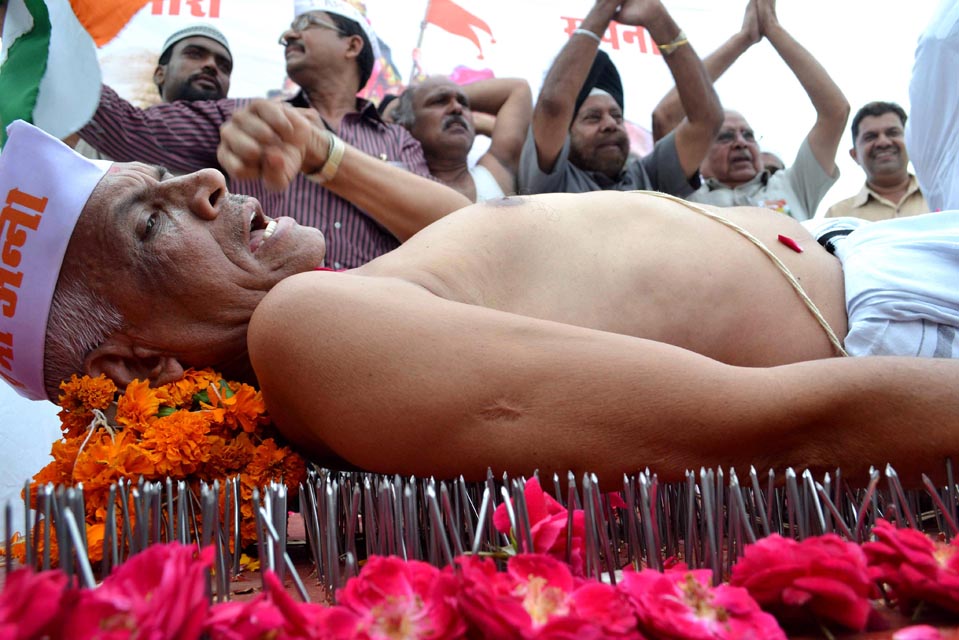 7. A supporter of activist Anna Hazar is on the "bed" of the nails in protest against corruption. The picture was taken in the Indian Bhopal. The Prime Minister called Hazar stop a hunger strike, inviting him to ask parliament to toughen anti-corruption legislation. (Sanjeev Gupta / European Pressphoto Agency)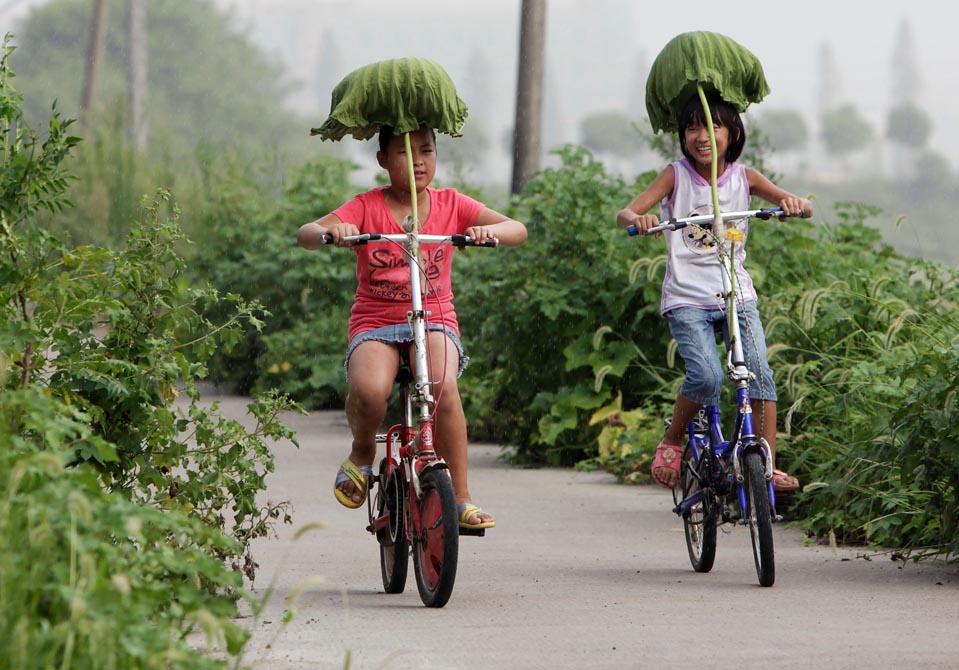 8. The girls on bicycles in Shaoxing, Zhejiang Province with lotus leaves on the head, which they use as an umbrella. (ChinaFotoPress / Zuma Press)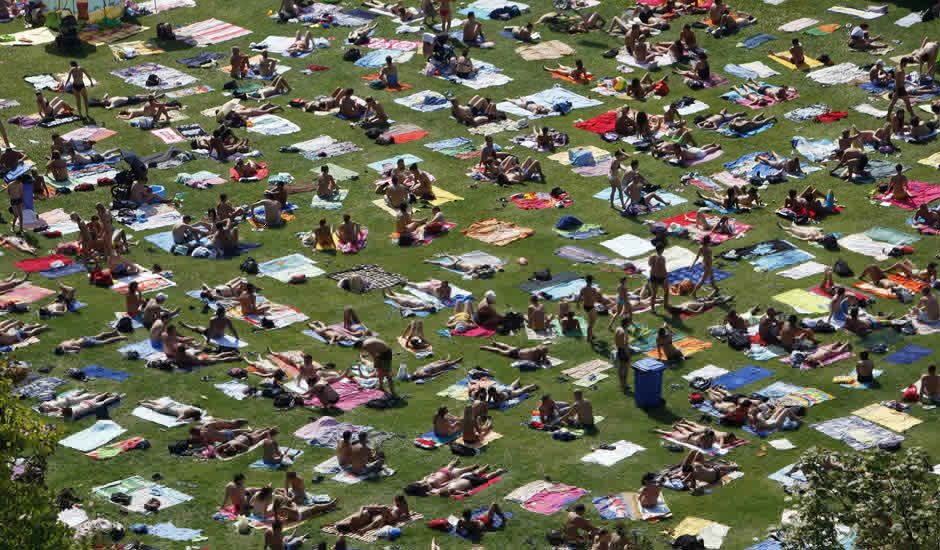 9. Sunbathing on the field of public swimming pool in Prague, where the temperature rose to 33 º C. (REUTERS / David W Cerny)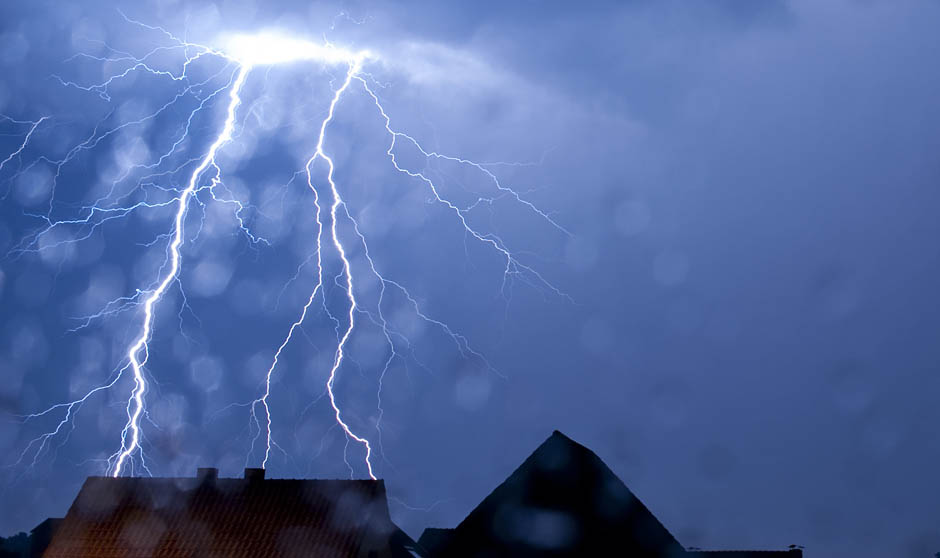 10. Lightning hits the house in the German city Geseke. Germany fell to thunderstorms and heavy rain. (THOMAS RENSINGHOFF / AFP / Getty Images)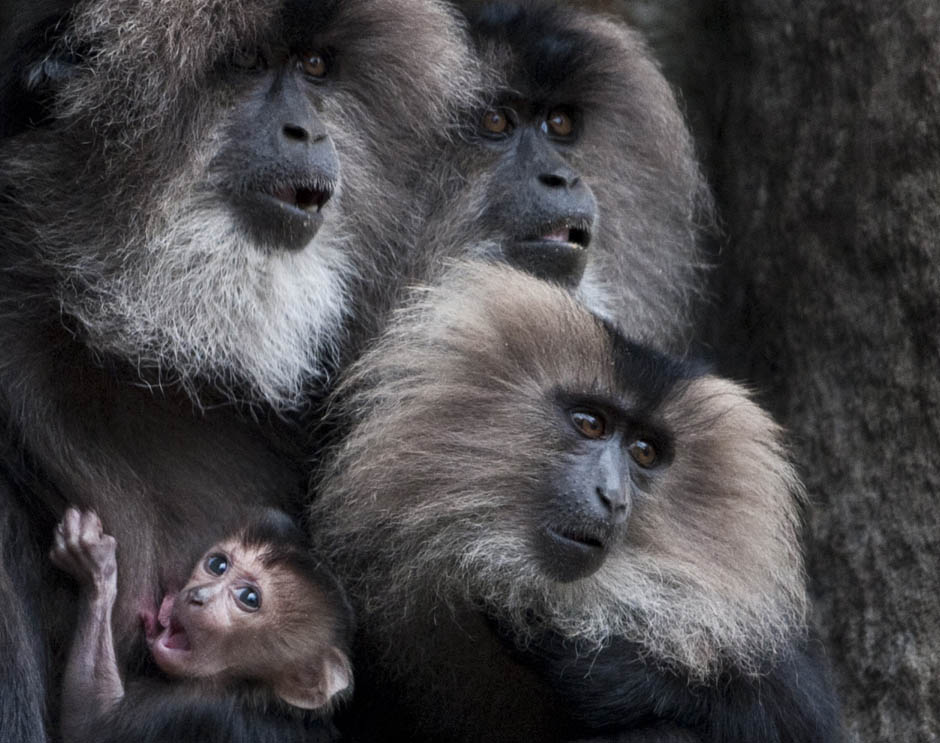 11. Cub wander months old with her mother at the zoo in Berlin. Vander - view of the Old World monkey that lives in the Western Ghats of southern India, and considered one of the rarest species of primates. In some parts of Karnataka, Kerala and Tamil Nadu is found only 3-3.5 thousand individuals. (JOHN MACDOUGALL / AFP / Getty Images)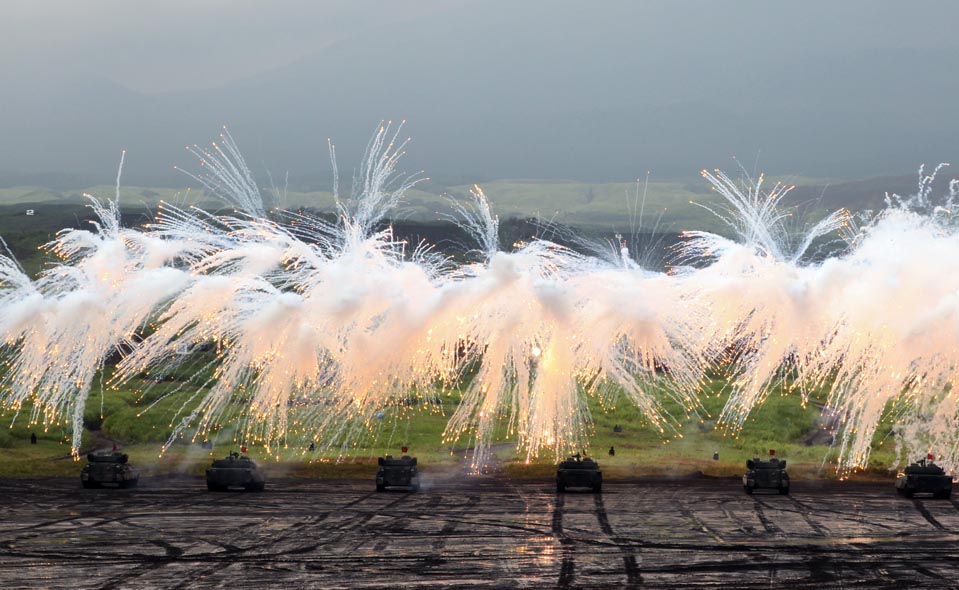 12. Military exercise of Japan's armed forces in Gotenbe, Japan. (Junko Kimura / Jana Press / Zuma Press)
--
You received this message because you are subscribed to the Google Groups "kl-bogel" group.
To post to this group, send email to kl-bogel@googlegroups.com
To subscribe or unsubscribe at
http://groups.google.com.my/group/kl-bogel/subscribe
For more options, visit this group at
http://groups.google.com/group/kl-bogel?hl=en
Sebarang email pertanyaan, hantar kepada abangmod@gmail.com