One of the richest women in Spain, 85-year-old Duchess of Alba has officially announced that in early October, will marry Alfonso sharp, a civil servant for 24 years her junior. The ceremony will take place in the narrow family circle.
See also the most anticipated wedding in 2011
(17 photos total)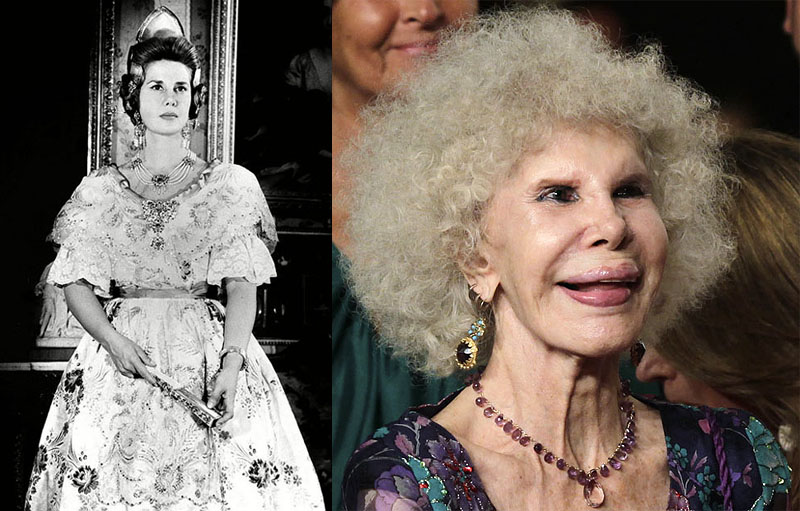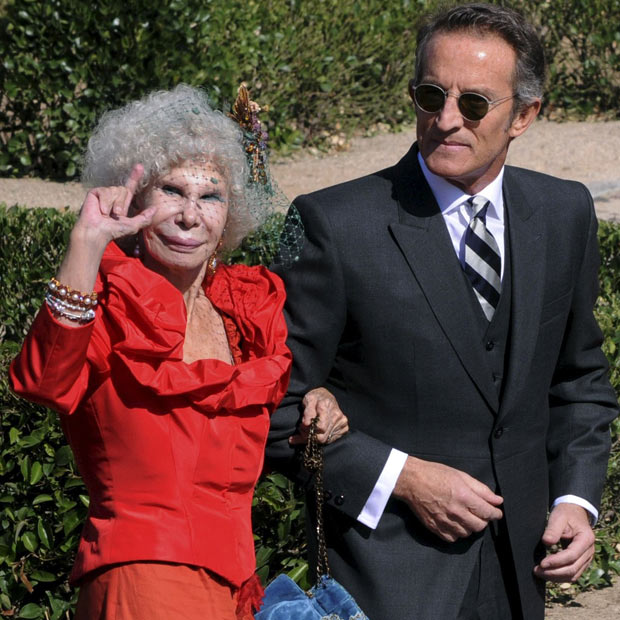 1. On photo: October 16, 2010: Duchess of Alba with her fiancé Alfonso Diez at the wedding of Rafael Medina and Laura Vecino in Toledo. (Agencia EFE / Rex Features1.)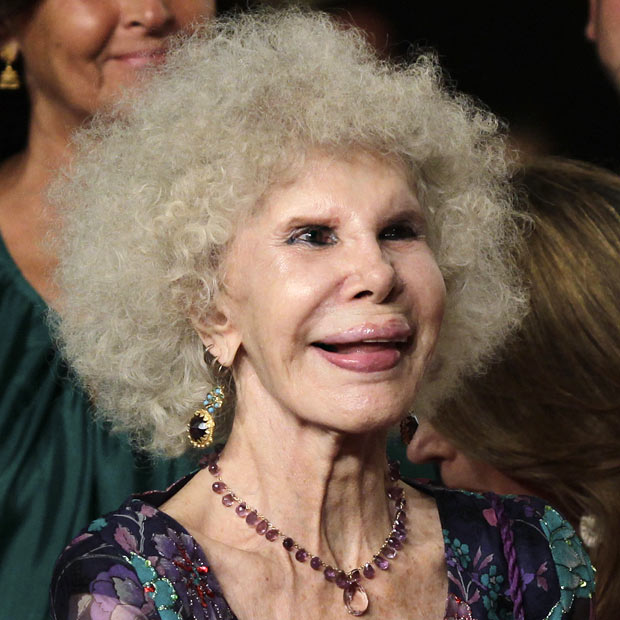 2. The announcement was made after twice widowed aristocrat divided his inheritance among the five sons and a daughter, apparently to appease them before the wedding with the sharp. In the photo June 16, 2010: Duchess of Alba arrives for the premiere of Seville. (Toni Rodriguez / AP)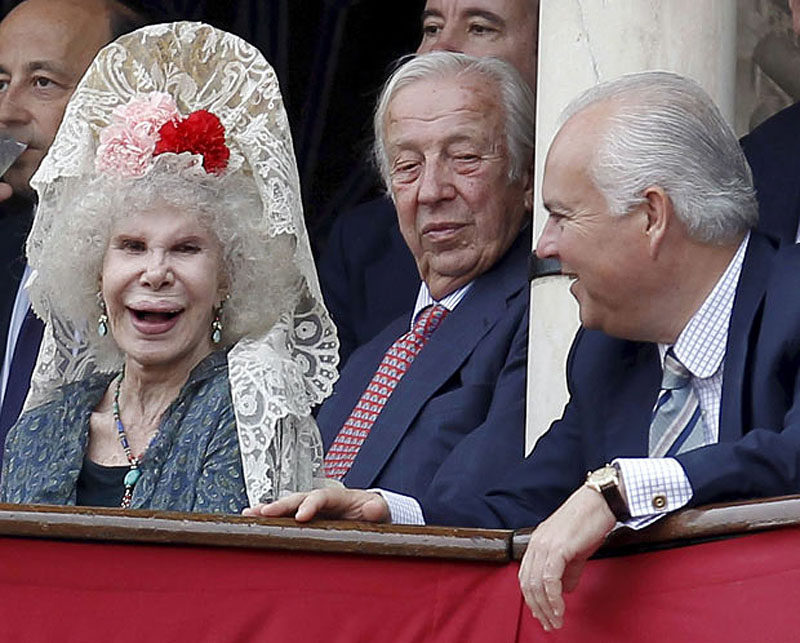 3. The Duchess, known throughout Spain for its lush hair and bright attire, said that the wedding will be attended by only her children, their current and past her heirs and personal physician. On April 24, 2010 photo: Dona Maria del Rosario Cayetano Fitz-James Stuart Silva, 18th Duchess of Alba with director Alfonso Bullring Guahardo-Fayyardo and professor of business law Manuel Olivencia, during the bullfights in Spain. (EPA)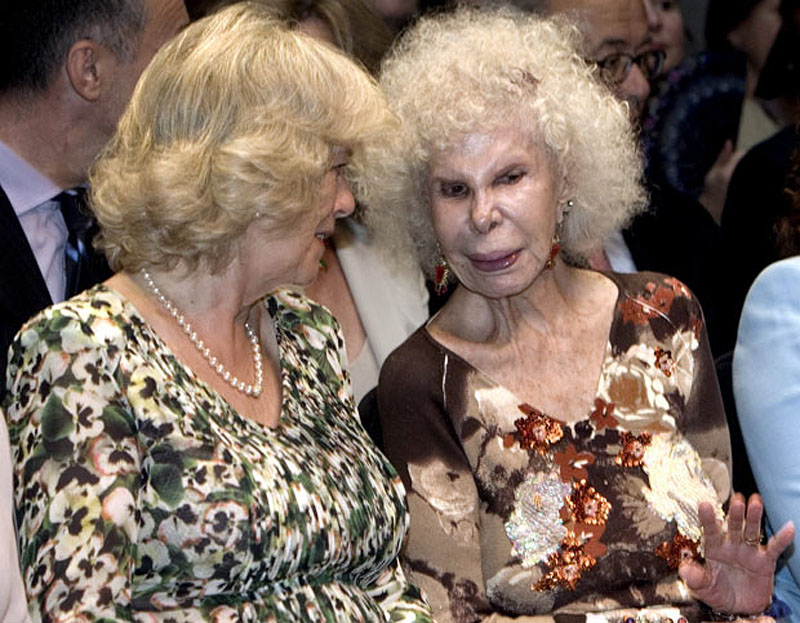 4. "There was no press, only a photographer who will send pictures as amended, - said the duchess. - None of my friends do not come to the wedding, because they are simply not enough room. " Photo 1 April 2011: Duchess of Cornwall Camilla Duchess of Alba, and watch performances flamenco dancer at the Museum of Flamenco in Seville. (Agencia EFE / Rex Features)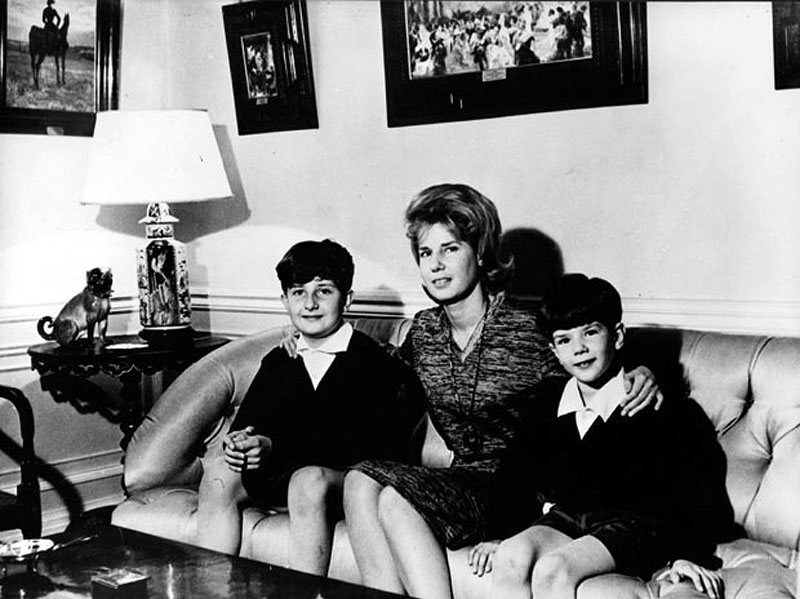 5. In a lot of real estate of the Duchess, palaces, mansions and values, including paintings by masters such as Goya, Velazquez, Murillo, Rembrandt and Rubens. Earlier this month it was reported that she officially bequeathed his fortune, whose size is in Spanish press reports vary from 600 million to 3.5 billion euros, but will not take effect until after her death. In the photo June 4, 1965: 18th Duchess of Alba, with his sons, Alfonso and Jacobo. (Keystone Pictures USA / Alamy)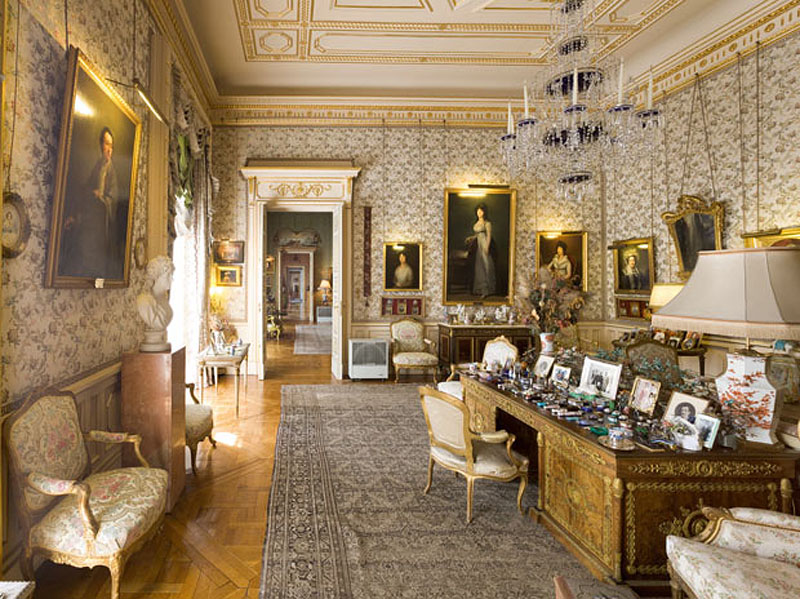 6. Among the properties, distributed among her children, a palace Liria in Madrid with the masterpieces of art, as well as country houses, mansions and palace and El Monterey Tejada in Salamanca. In the picture: living in the palace of Liria Goya in Madrid. (Bildarchiv Monheim GmbH / Alamy)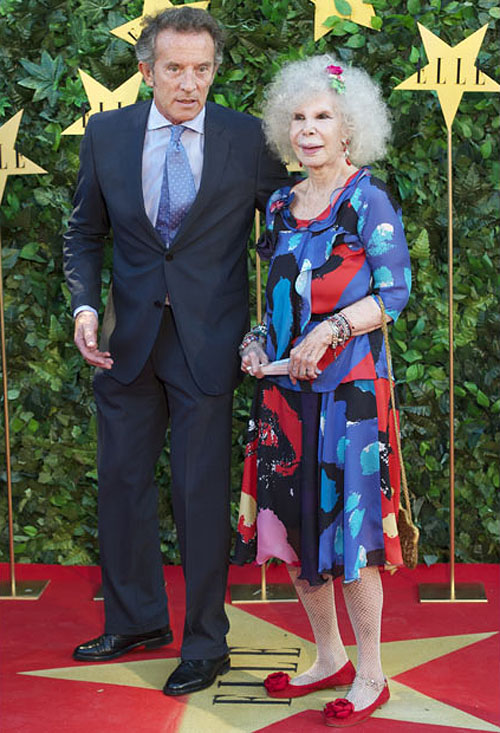 7. They began to meet with Sharp for about three years ago. "I am Catholic and want to get married, but I fear that my children make some of the obstacles to this. I hope everything will turn out. Alfonso did not need it from all refused, he loves me. " In the photo June 30, 2011: Duchess of Alba and Alfonso Diez at 25th Award Ceremony «ELLE Awards» at the cultural center Matadero in Madrid. (Carlos Alvarez / Getty Images)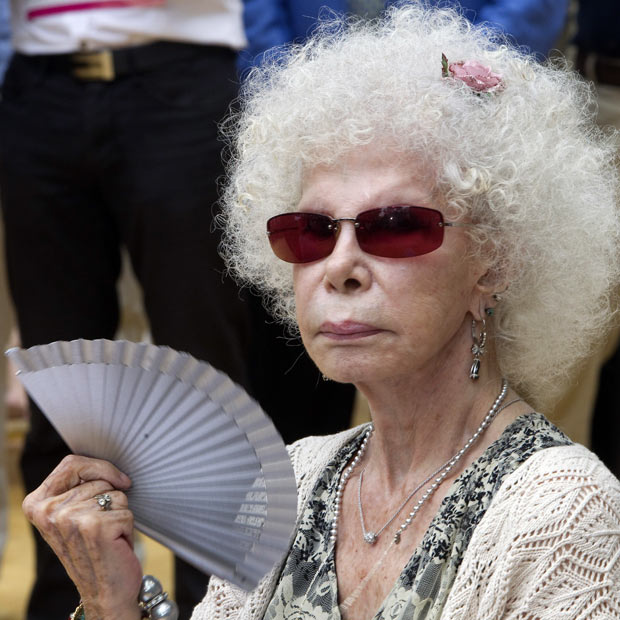 8. According to the Guinness Book of Records, a duchess most titles of all living nobles. (Agencia EFE / Rex Features)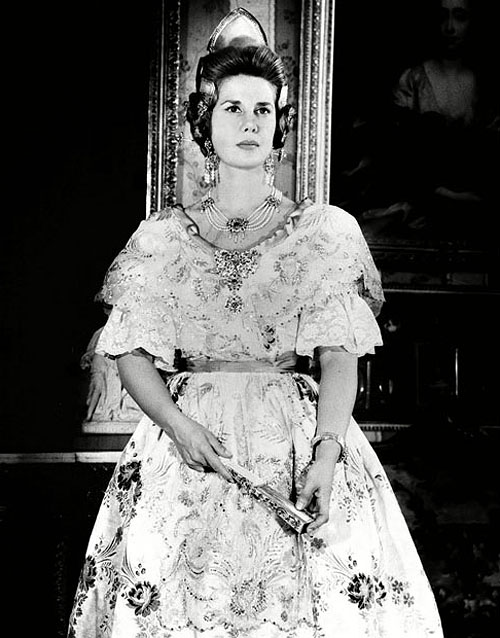 9. Dona Maria del Rosario Cayetano Fitz-James Stuart Silva - a descendant of King James II of England Stuart through its bastard son, Earl Berwick (1670-1734 biennium). It is a distant cousin of Winston Churchill and Diana, Princess of Wales. In the photo March 19, 1964: Duchess of Alba chosen queen of the festival Fallas in Valencia. (Agencia EFE / Rex Features)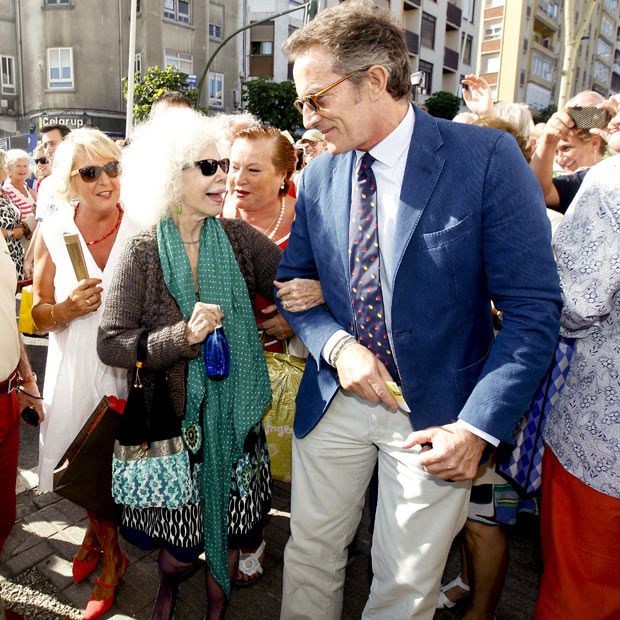 10. The Duchess and Alfonso Diez on bullfighting in Santander. (Agencia EFE / Rex Features)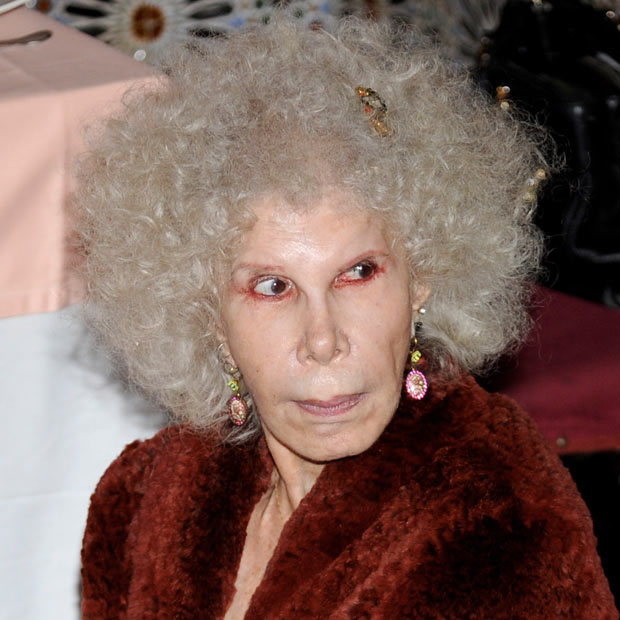 11. May 4, 2010: Duchess of Alba on the traditional holiday "Garbanzo de Plata" at the restaurant «Torres Bermejas» in Madrid. (Carlos Alvarez / Getty Images)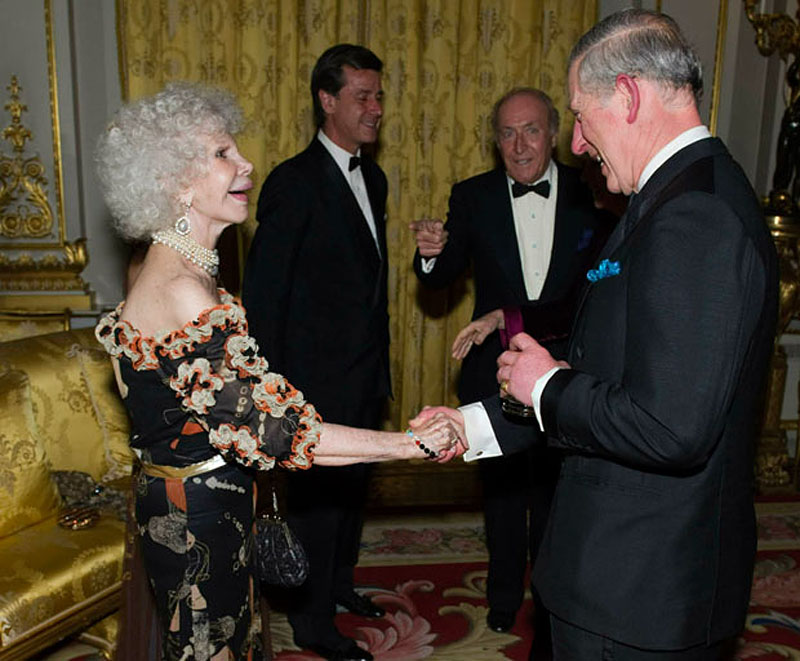 12. February 1, 2011: Prince of Wales Charles, president of the Children's Fund and the Fund for the Arts. communicates with the Duchess of Alba at a charity gala for supporters of his foundation at Buckingham Palace. (GETTY)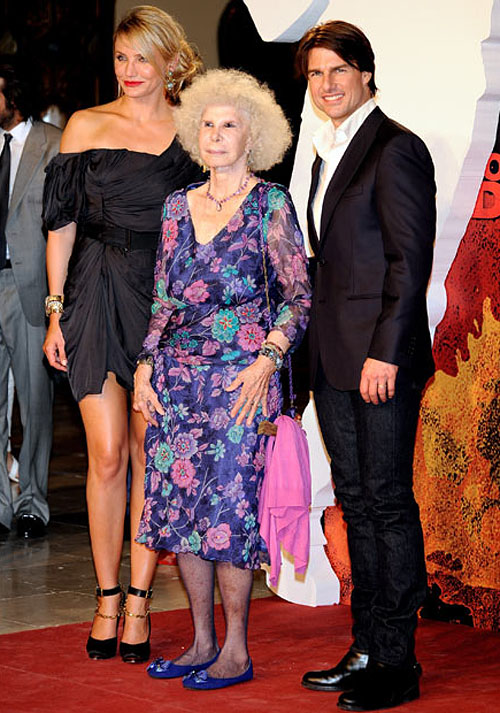 13. June 16, 2010: Cameron Diaz, Cayetano Fitz-James Stuart and Tom Cruise at the premiere of "Knight and Day" in Seville. (Carlos Alvarez / Getty Images)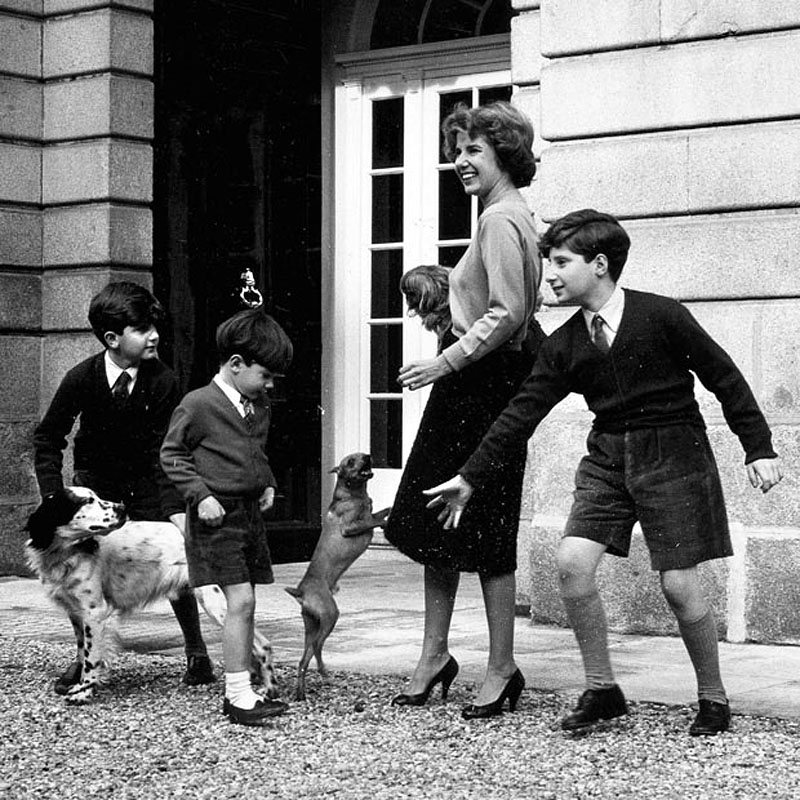 14. September 13, 1956: Duchess with her sons. (Alamy)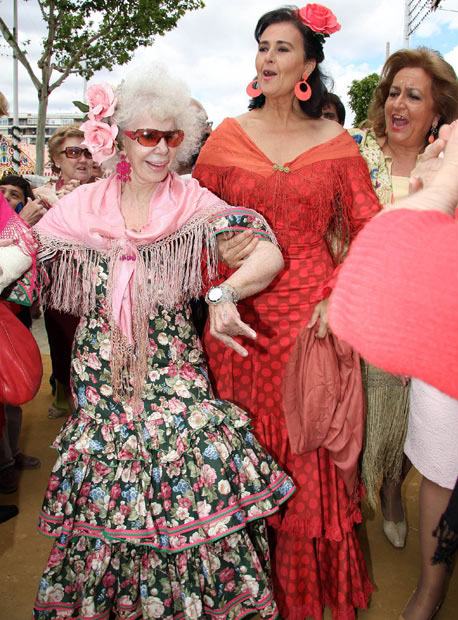 15. April 12, 2008: Duchess of Alba in Seville. (AlamyCelebrity / Alamy)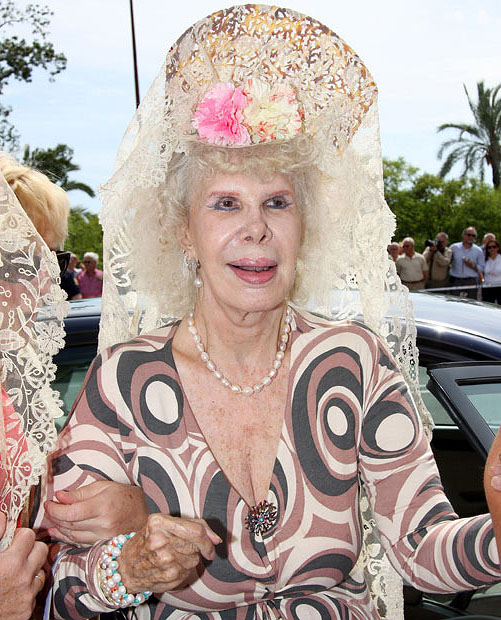 16. May 22, 2008 in Seville. (AlamyCelebrity / Alamy)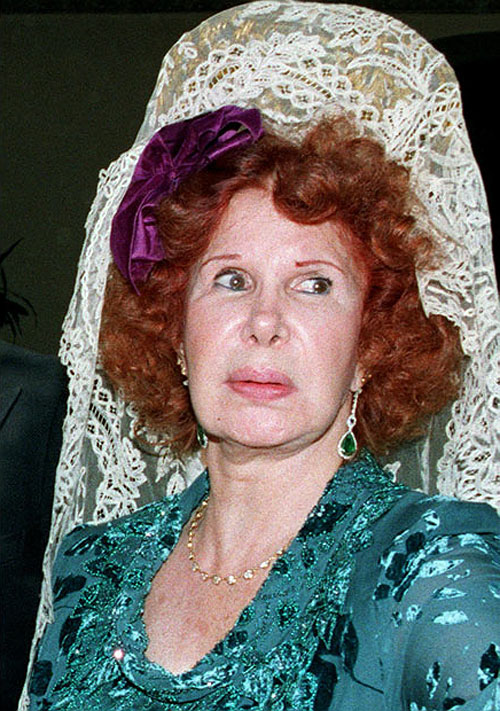 17. Undated photo Duchess of Alba.
We remind you that there is a Bigpicture.ru Twitter , Facebook , OpenID , and Learn . You can subscribe to the RSS here .
--
You received this message because you are subscribed to the Google Groups "kl-bogel" group.
To post to this group, send email to kl-bogel@googlegroups.com
To subscribe or unsubscribe at
http://groups.google.com.my/group/kl-bogel/subscribe
For more options, visit this group at
http://groups.google.com/group/kl-bogel?hl=en
Sebarang email pertanyaan, hantar kepada abangmod@gmail.com