Aneh tapi nyata. Seorang ibu di Pacitan melahirkan tanpa hamil terlebih dahulu. Peristiwa ajaib tersebut dialami Setyowati (24) warga Dusun Tanjung, Desa Gasang, Kecamatan Tulakan Pacitan.


Bayi tersebut kii dirawat di RSU Pacitan. Purwo S/detikSurabaya.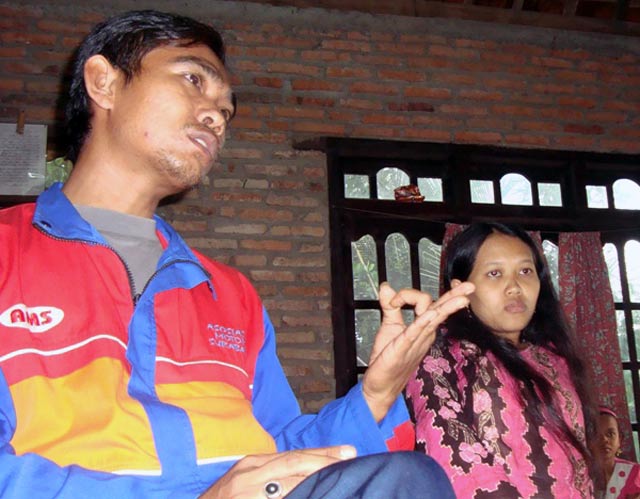 Ibu si bayi, Setyowati (24) dan suaminya Eko Budianto (30). Sebelum melahirkan anak ke duanya, Setyowati mengaku tidak merasakan tanda-tanda layaknya orang hamil. Purwo S/detikSurabaya.


Usai melahirkan, Setyowati masih tergolek di tempat tidur dikelilingi keluarga. Purwo S/detikSurabaya.
--
You received this message because you are subscribed to the Google Groups "kl-bogel" group.
To post to this group, send email to kl-bogel@googlegroups.com
To subscribe or unsubscribe at
http://groups.google.com.my/group/kl-bogel/subscribe
For more options, visit this group at
http://groups.google.com/group/kl-bogel?hl=en
Sebarang email pertanyaan, hantar kepada abangmod@gmail.com